︎︎︎BACK

IF I MISS, I MISS BUT A LITTLE
2011-2013

8 prints, etching and aquatint with hand-coloring, 22"x22" each

A fictitious reinterpretation of the composition and performance of Melissomelos, (an eccentric transliteration of tone pitches produced by bees into a four-part madrigal) which appeared in polymath Charles Butler's otherwise practical beekeeping treatise 'The Feminine Monarchie' (1609).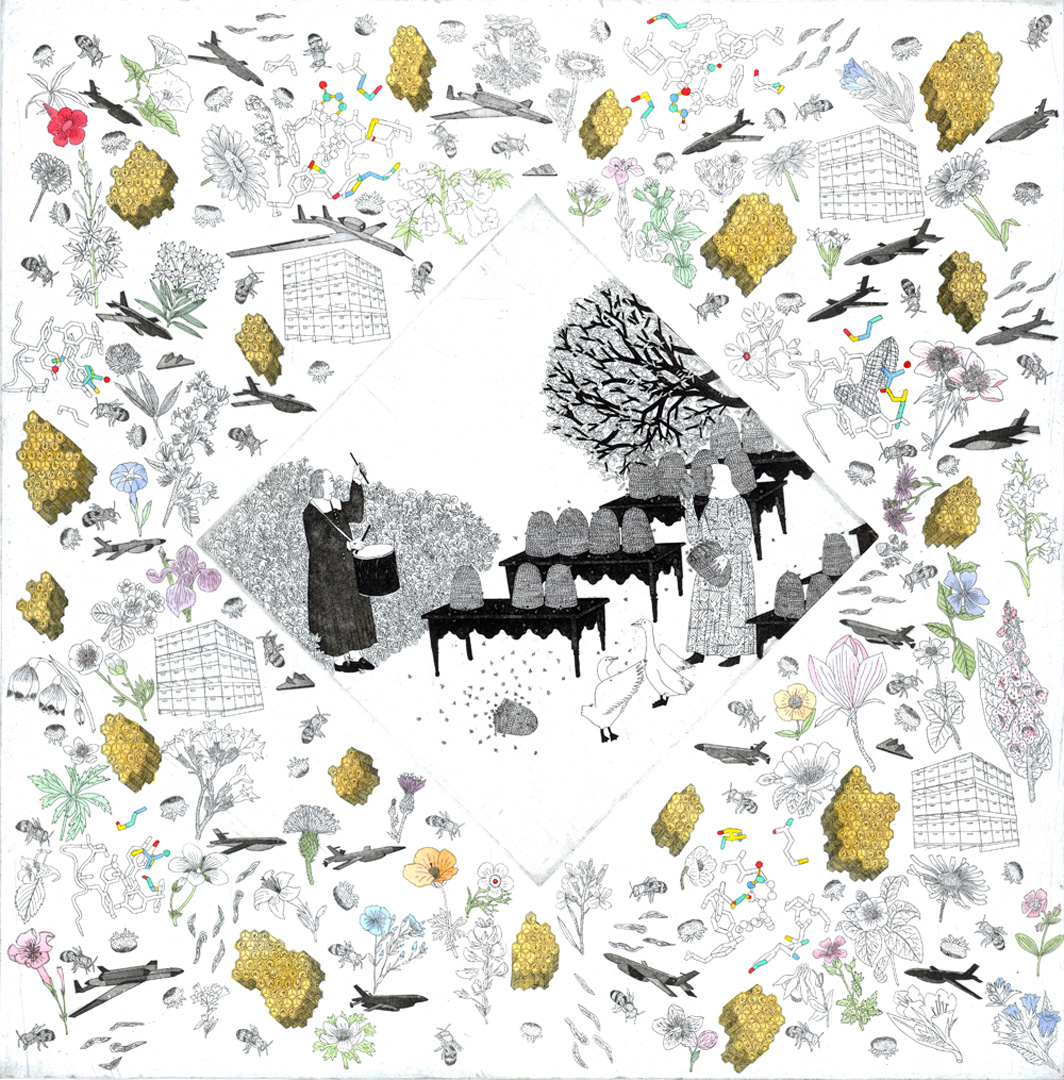 I
III
V
VII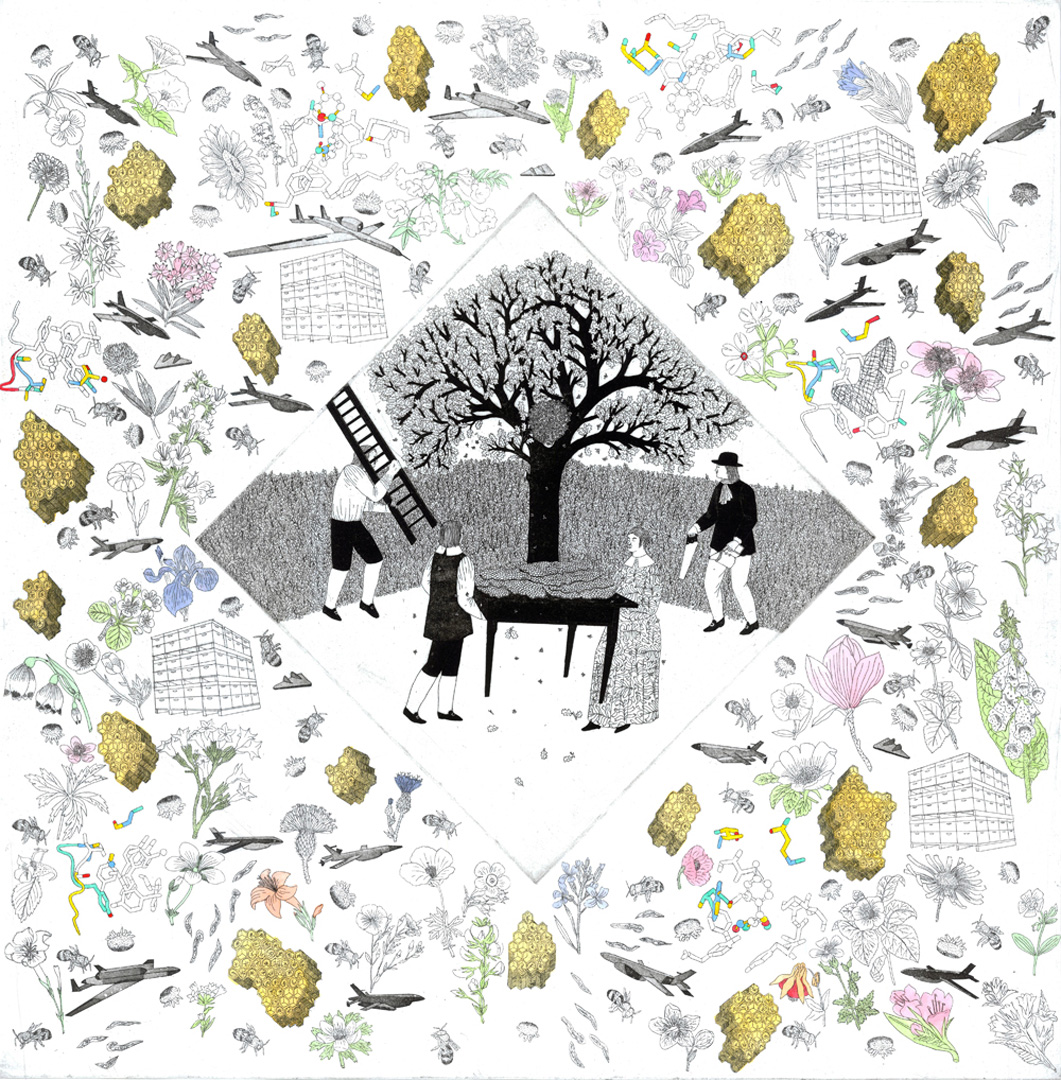 II
IV
VI
VIII

MELISSOMELOS
Audio of 21st century arrangement of Charles Butler's madrigal*, performed by Waring School Madrigal Singers (dir. Shaylor Lindsay) at opening of solo exhibition The drawing repeated in the gravel garden path, Gurari Collections, Boston, MA, 2013
*the result of indispensible research by Matthew Arndt and Seth Wenger at the behest of the artist in 2012











All images copyright © Mollie Alisa Goldstrom 2021. No reproduction of any content unless with prior consent.